Easily Add, Remove & Edit Content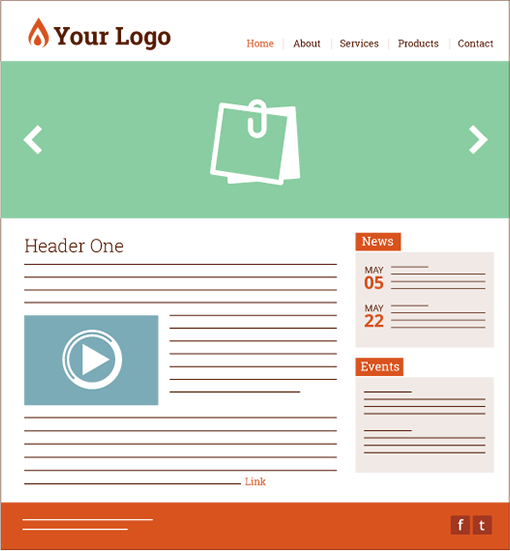 Manage your rotating image gallery
Add or edit text
Insert images or video
Add links & attachments
Add or remove pages with one click
Update the news, events and calendar systems
Stay in contact with social media
We Work With You!
Every professional website comes with six hours of thorough collaboration with our marketing and design team. Use your hours for anything you want! From custom design and copywriting to SEO and online marketing we're ready and willing to make your online presence rock!
Responsive Sites Built for Any Device
Unleash Your Website
There's been a lot of talk lately about responsive website design, and for good reason! With responsive websites, your content automatically scales up or down depending on the device being used. No more pinching and zooming to view tiny content on mobile phones! All of our sites are built to be completely responsive, making it easy to access 100% of your site's informaiton, regardless of how it's being viewed!
Versatile Modules to Fit Your Needs
News

News article management
List current news on main page

Events

Manage calendar of events
Event Registration

Gallery

Create & manage image galleries for your home and subpages

Contact Form

Entries stored in database
Optional Alerts
Export to Excel or CSV

Contact List

Unified contact list of all gathered information from: Contact forms, Custom forms, Blog entries, and Event registration

Custom Form

Create your own forms
Entries stored in database
Export to Excel or CSV

Social Media

Share feed on every page
Facebook, Twitter, Flicker, YouTube Compatible

Locations

In-site Google map & directions
Multiple locations supported
Custom page for each location

Blog

Manage posts & comments
Matches site design
Gathers info into contact list

Search Engine

Change Site Name & Meta Tags
Content analyzation engine to identify weak pages

Analytics

In-site real time statistics
Full Google Analytics compatible as well for deep traffic analyzation

Email

Email addresses
Name@yoursite.com
Professional first impression